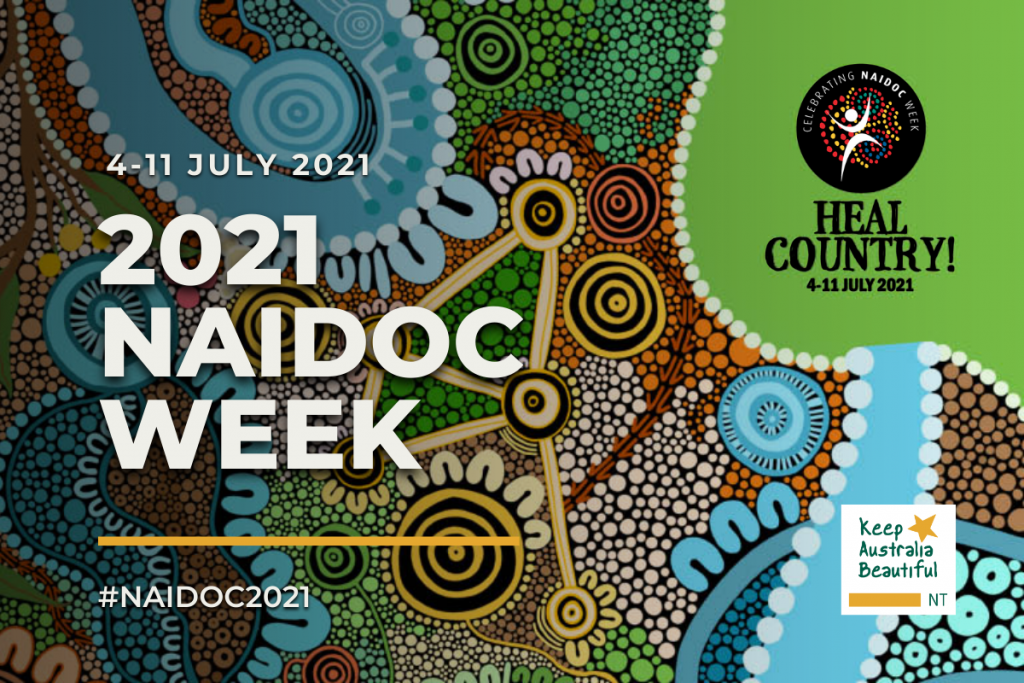 Here at KABC(NT) we're proud to recognise and acknowledge NAIDOC Week 2021 which will be held from Sunday 4 July to Sunday 11 July.
We love this year's theme 'Heal Country' which calls for stronger measures to recognise, protect, and maintain all aspects of Aboriginal and Torres Strait Islander culture and heritage.
This year, NAIDOC Week is celebrated differently to ensure we can protect those most vulnerable in our community such as Elders and those with pre-existing health conditions from COVID-19.
Here are 20 ideas to help you celebrate NAIDOC Week 2021 in a COVIDSafe way.
Visit NAIDOC Week event website
NAIDOC History
NAIDOC stands for National Aborigines and Islanders Day Observance Committee. Its origins can be traced to the emergence of Aboriginal groups in the 1920′s which sought to increase awareness in the wider community of the status and treatment of Aboriginal and Torres Strait Islander Australia
---
What's Happening
Darwin Aboriginal Art Fair
6 Aug 2021 to 11 Aug 2021 | Online
DAAF is going digital in 2021! Due to the current COVID-19 situation nationally, Australia's largest Aboriginal and Torres Strait Islander visual arts event will go online this August prioritising community health and safety.
National Indigenous Music Awards
7 Aug 2021 | Darwin NT

The National Indigenous Music Awards (NIMAs) are recognised as one of Australia's most prominent Indigenous music awards and have been celebrating Australian music for 16 years.
Join us in Darwin for an amazing line up of some of the countries leading musicians to celebrate live the achievements of Australia's First Nation Musicians.
National Aboriginal and Torres Strait Islander Children's Day
4 Aug 2021

The Children's Day 2021 theme highlights the importance of supporting strong family and community connections to help Indigenous children achieve strong spiritual and cultural wellbeing and to form proud cultural identities.
Children's Day is a time to for Aboriginal and Torres Strait Islander families to celebrate the strengths and culture of their children.