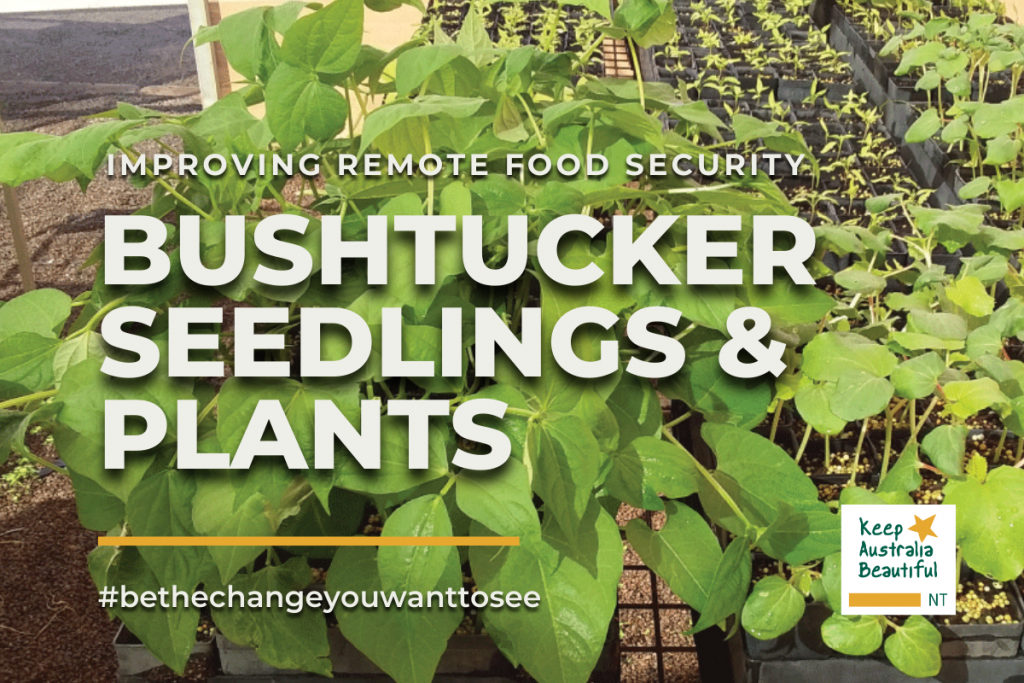 Remote and isolated Homeland communities throughout the Northern Territory have limited food supplies and lack affordable fresh nutritional produce that most NT metropolitan residents take for granted. Arnhem Land Homeland residents do experience food insecurity even when they have access to and use traditional foods.
Keep Australia Beautiful believes in being the change you want to see in the world!
That's why we're doing our bit improving the food security within our Homelands by making seedlings and plants more readily available and accessible through working partnerships that we have.
Improving food security within these areas of Northern Territory will positively impact outcomes for all residents, young and elderly, in the short and long term.
The selection of plants consists of Bush Tucker, Bush Medicines, Vegetables and fruit stocks with objective to improve health and food security amongst the Arnhem Land Homeland residents.
Please contact us (ceo@kabcnt.org.au) if you're interested in participating within our Northern Territory Aboriginal Community food security program as a supporter or recipient.