Enter for the Sustainable Community Territory Tidy Towns Awards 2020 Today!
The awards are getting better every year, and the quality of the entrants is always on the rise.   By entering the awards you'll be saying 'yes' to a more sustainable community and a better world.
We'll provide you with the tools to improve your community and make lasting difference.
Download the following:
And we're here to help.  Contact the CEO to get action plan templates and advice on how to make changes in your town – ceo@kabcnt.org.au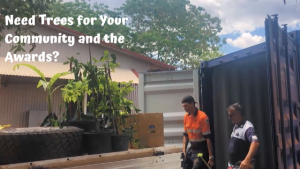 AND…if your community is interested in native trees (bush tucker & bush medicine) plus general fruit or vegie trees to contact CEO (ceo@kabcnt.org.au) to discuss and plan further.