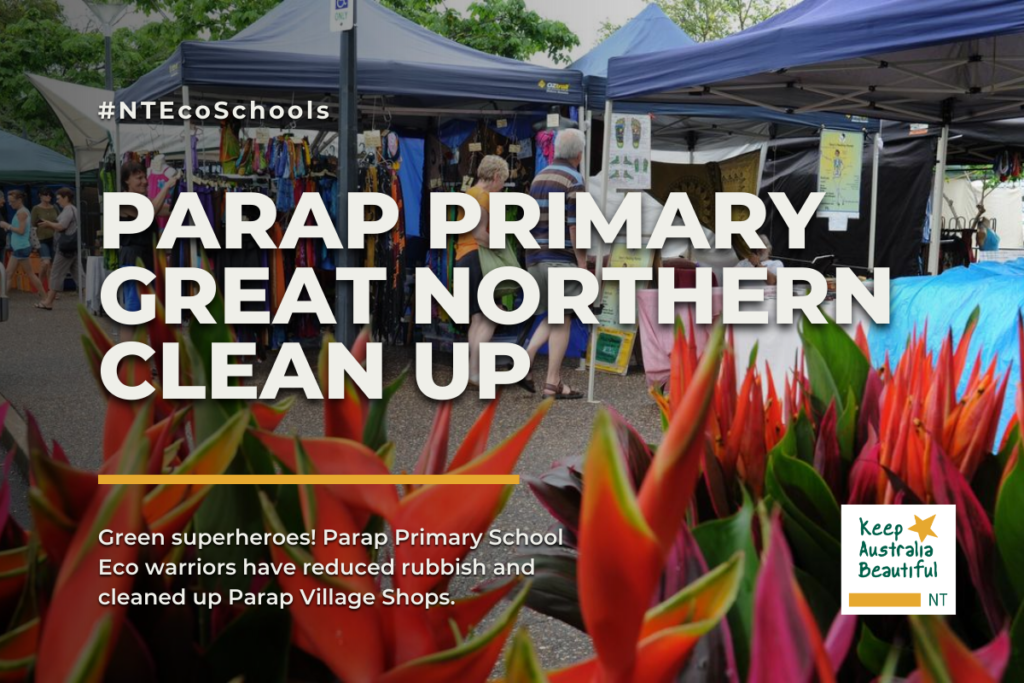 Parap Primary School Eco-Warriors are Green Superheroes!
In September 2021, Parap Primary School Eco Warriors gave back to the local community by collecting rubbish from the Parap Village Shops area. As part of the Eco-Schools Australia program, the Parap Primary Green Flag accredited Eco Warriors are passionate about the environment and caring for the Northern Territory and our planet. They collected a lot of rubbish and we are all very proud of their achievement.
Well done Parap Primary Eco-Warriors for your incredible work and dedication! And thank you for being amazing.