Schools are the heart of our communities. A litter-free, healthy, eco-friendly school is a real asset to a community – both in the physical environment of a local area and in giving young people knowledge, skills and positive attitudes towards the environment and sustainability.
What is Eco-Schools?
Eco Schools is a worldwide initiative of the Foundation for Environmental Education (FEE), and aims to empower students to be the change our sustainable world needs by engaging them in fun, action-orientated learning though a sustainable school program with global accreditation. Be part of the Eco-School movement, there are over 51.000 schools in 67 countries!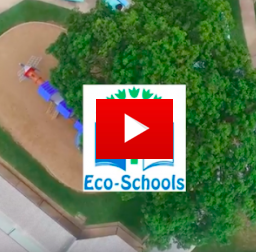 What does Eco-Schools offer?
KABC(NT) can provide a free 'Eco-Disco' event for any interested Eco-Schools, just contact KABC(NT).
KABC(NT) will deliver Teacher's Eco-School PD Session at request and KABC(NT) will also present and explain Eco-School program to interested Teachers and School Councils.
This year we're linking BE CROCWISE program to the Eco-school program to help create awareness and reduce croc attack risk.
Eco-School looking to plant free native trees (greening) please call KABC(NT).
 … and more! Get in touch with Heimo today to discuss the full program.
Did you know? There are HEAPS of lesson plans & resources available?
Did you know? Eco-Schools is FREE to join?
That's right! There is absolutely no cost for a school in the Northern Territory to take part in the Eco- School program!
The reason for that is that 
Wrigley is the sole sponsor of the  Eco-School Program in the NT!
They fund all associated School activities and cover the cost of schools to join of $100/year.
So join us in saying a big THANK YOU to Wrigley!
Eco-Schools Poster for Teachers
Find more information about Eco-Schools and read their latest news.