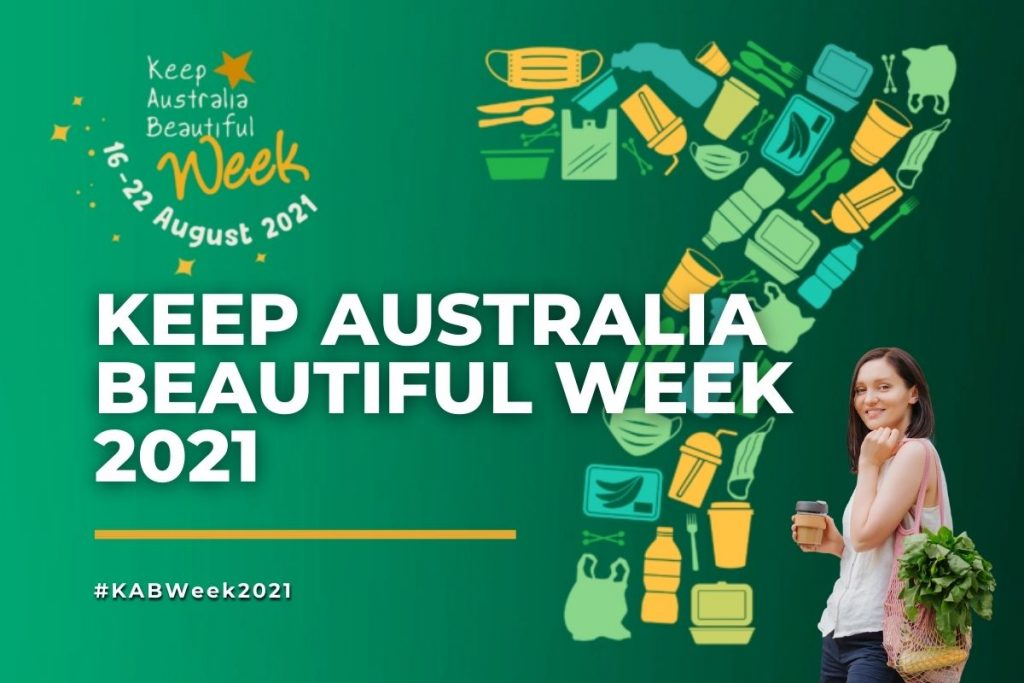 Take the Pledge. Say Goodbye to Plastic.
We're excited to announce that the iconic Keep Australia Beautiful Week will be held this year from 16 to 22 August 2021.
This year's theme for the Keep Australia Beautiful Week is "Australia's Seven-Day Plastic Pledge".
Our beautiful country needs help to protect its precious biodiversity. Plastic that ends up in nature can take up to 500 years to decompose and can harm animals that ingest it.
So, we're calling on all Territorians to make a pledge to ditch a plastic item for Keep Australia Beautiful Week.
Pledge to refuse plastic
Make a pledge
Choose what plastic item you're giving up for the week and commit!
Lead by example
Swap out your single-use plastic item with eco-friendly alternatives.
Spread the word!
Share how you're ditching plastic and tell your friends about it.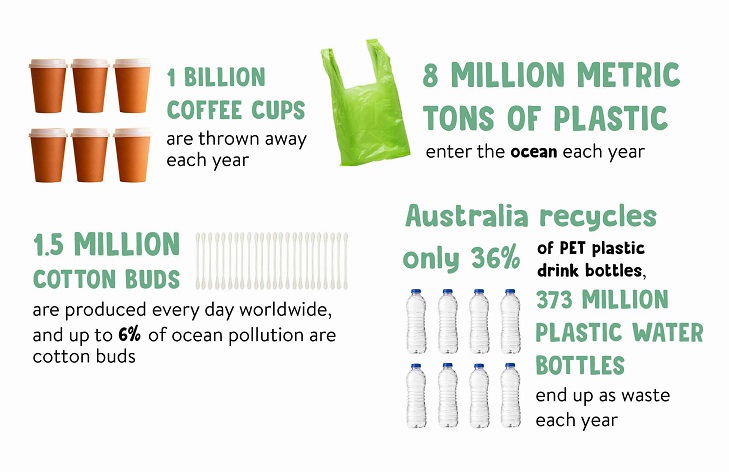 The Plastic Problem
Plastic that finds its way into the environment can have devastating effects that last many lifetimes. Australia is lucky to have some of the most diverse ecosystems in the world – but it needs our help to protect it.
With plastic waste polluting our waterways, parks and bushlands, it's time to put a stop to refuse plastic and work together towards a litter-free Australia.
7 plastic items to refuse
For Keep Australia Beautiful Week 2021, we're asking Territorians to take the 7 Day Plastic Pledge, and to choose more eco-friendly options for the 7 items of plastic below: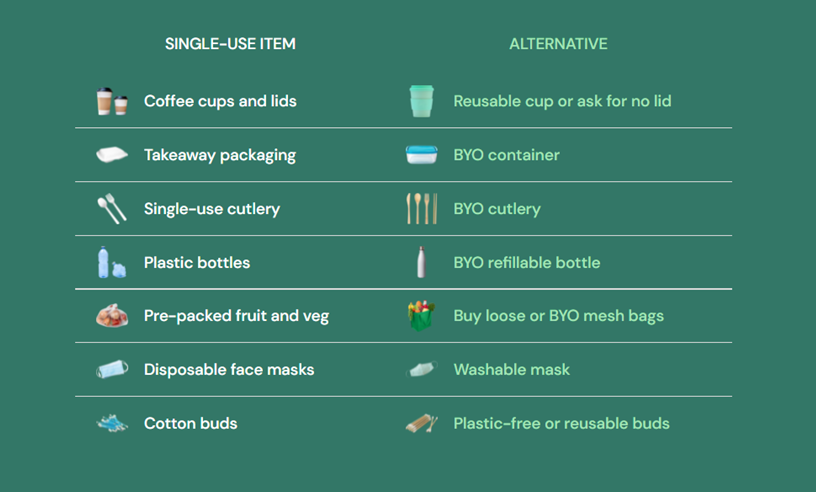 Coffee cups and lids
Takeaway food packaging
Single-use cutlery
Plastic bottles
Packaged fruit and vegetables
Face Masks – choose reusable masks
Cotton buds
Read More
Big changes start small so, come on Northern Territory, let's take on the challenge!
#KABWeek2021