After coming a close second many times before, Finke was named Best Medium Community at the 2017 Territory Tidy Town awards ceremony.  This qualified the community to be judged as a national finalist in the 2018 Australian Tidy Town Awards.
The video below was made as part of their submission to the national awards. Click on the video to watch it.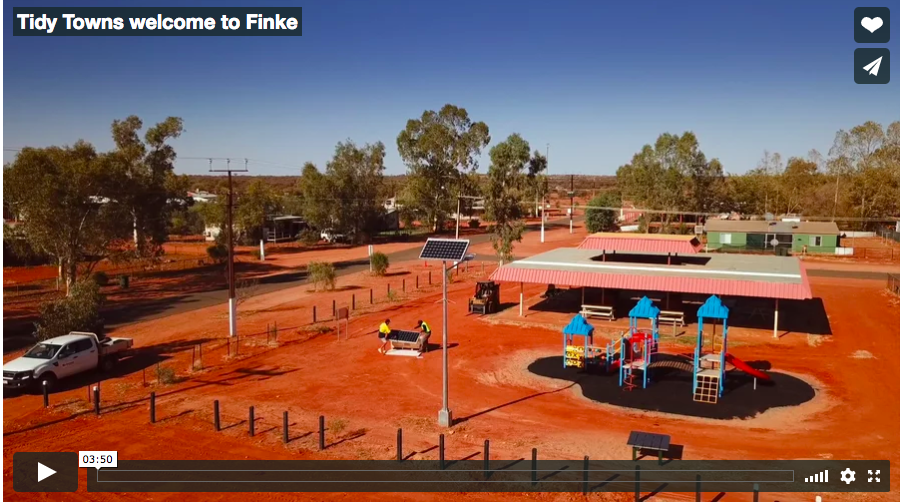 To find out more about the Territory Tidy Town awards, click here.