Sustainable Communities – Tidy Towns National Awards 2020
Watch the Awards on the 13th & 14th October, and celebrate from the comfort of your own home or office as the 2020 Australian Sustainable Communities Tidy Towns Awards go virtual.
NT Finalist Nhulunbuy is hosting a 'Big Screen' event for the live streaming of the awards on Thursday 14th October at 3.30pm. Jeff Colver (KABCNT Chairperson) plus Banambi Wunungmurra (Deputy Chairperson) will both be in attendance for the Thursday event.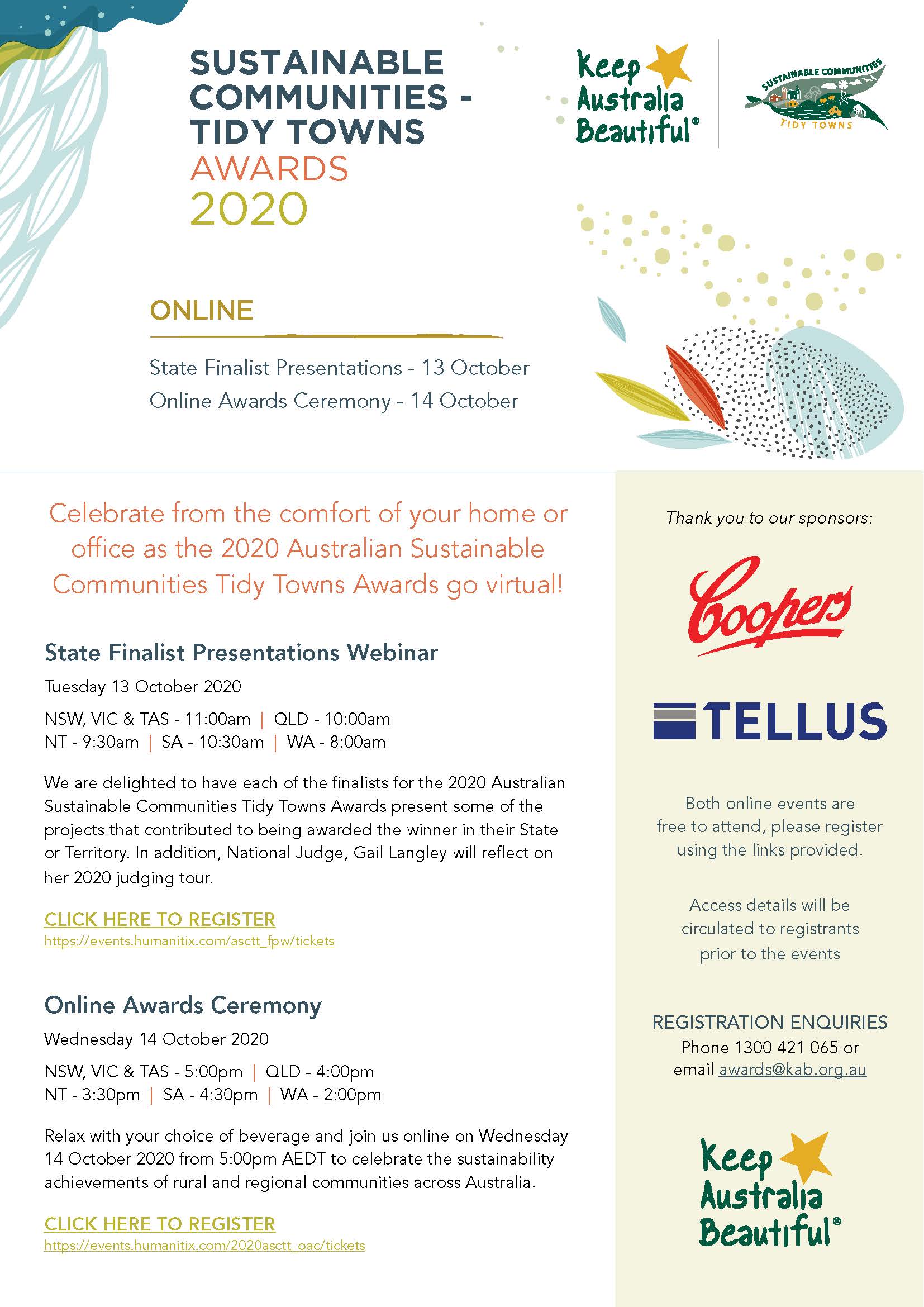 Download a PDF of the flyer Here: