The COP26 United Nations Climate Summit, scheduled for November 2021, will bring parties together to accelerate action towards the goals of the Paris Agreement and the UN Framework Convention on Climate Change.
Originally scheduled for November 2020 in Glasgow, it was postponed due to the COVID-19 pandemic.
Mock COP26 was established at short notice to fill the void left by the postponed COP26 conference, and is coordinated by a group of young climate activists from across the globe, united in their frustration at the speed of progress from world leaders in combating climate change and its effects.
Our own Lucas Schober is one of them. Lucas is a proud Australia Oceania Youth Delegate to the Mock COP26 Summit.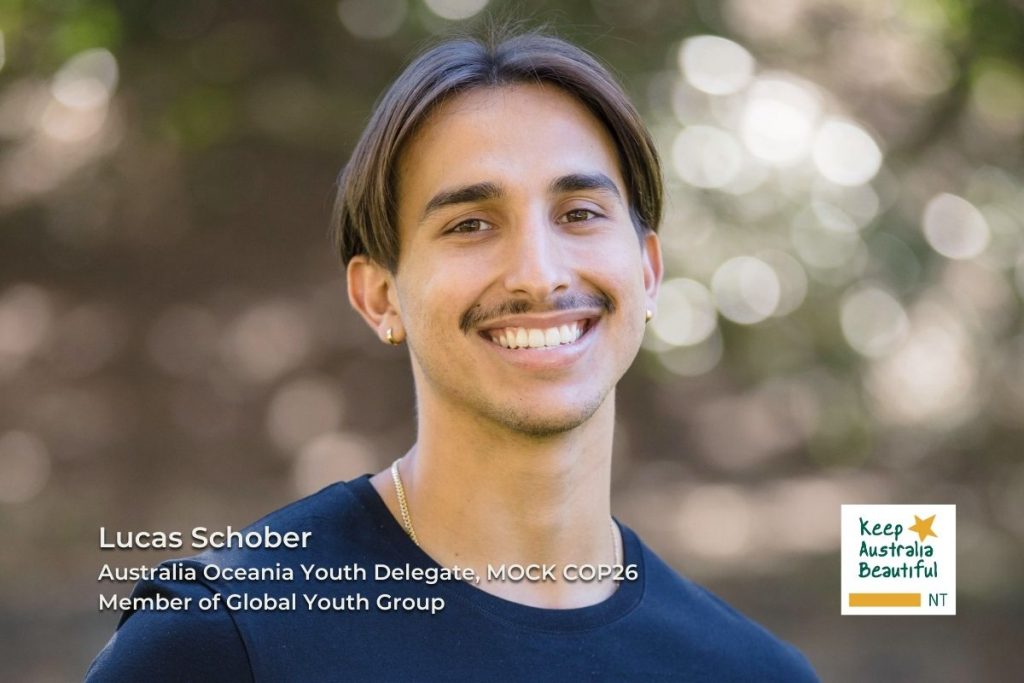 Lucas shares his experiences of climate change in Australia, his demands for climate action, and visions for the future below.
Lucas is working hard, and recently urged the Prime Minister Scott Morrison to approach COP26 with an honourable commitment to zero emissions by 2050.
Below is the first page of the letter to the Hon. Scott Morrison from Lucas Schober.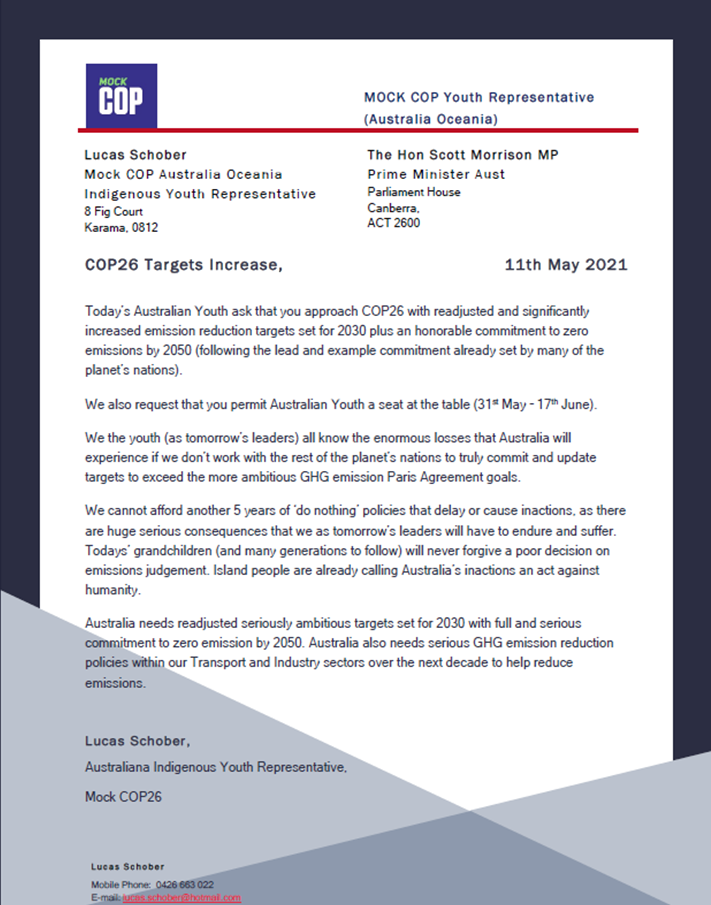 Download the complete letter here.