Keep Australia Beautiful Week 2020.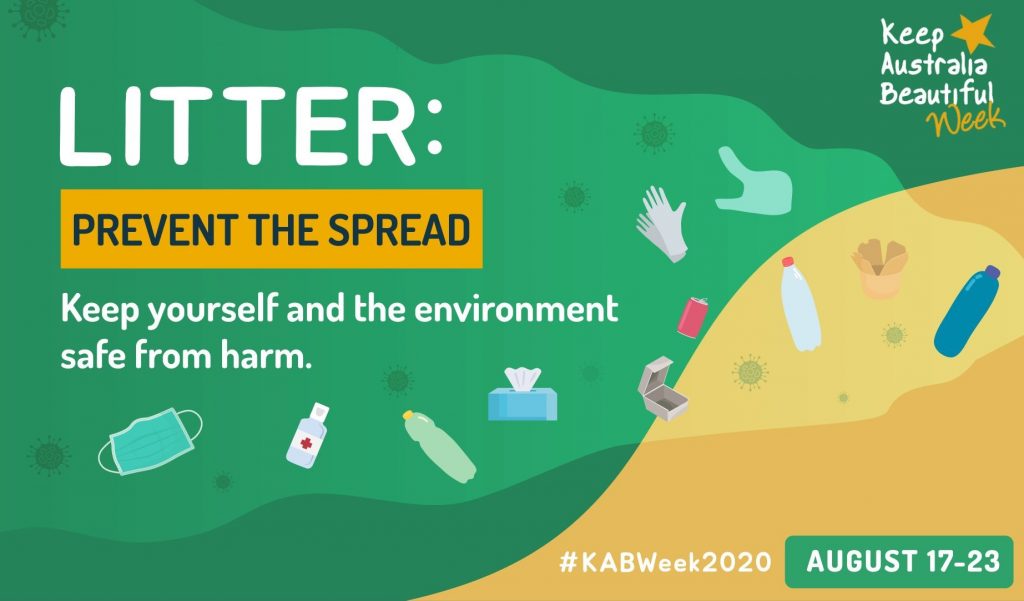 This month we're holding our annual 'Keep Australia Beautiful Week' campaign (August 17 – 23). 2020 has been a challenging year for Australians with the COVID-19 pandemic. Accordingly, our 2020 theme is Litter: Prevent the Spread. During the course of the week we'll share tips on how to correctly dispose of PPE including masks and gloves, and other items such as take away boxes, to prevent the potential spread of COVID-19, and keep the environment safe from harm.
We are focusing on PPE including masks and gloves, hand sanitiser bottles, wet wipes and tissues. In addition, since we are all ordering more take away food and most cafes no longer accept reusable coffee cups, we are also focusing on take away containers, disposable coffee cups, and drink containers.
Each day during KAB Week, we will focus on a specific item and share helpful tips and information on its correct disposal.
We will also be asking Territorians to share creative ways they're reducing, reusing and recycling waste at home to prevent the spread of both litter and the virus. Finally, we will also be sharing interviews with health and environment experts.
Keep yourself and the environment safe from harm, and stay tuned.